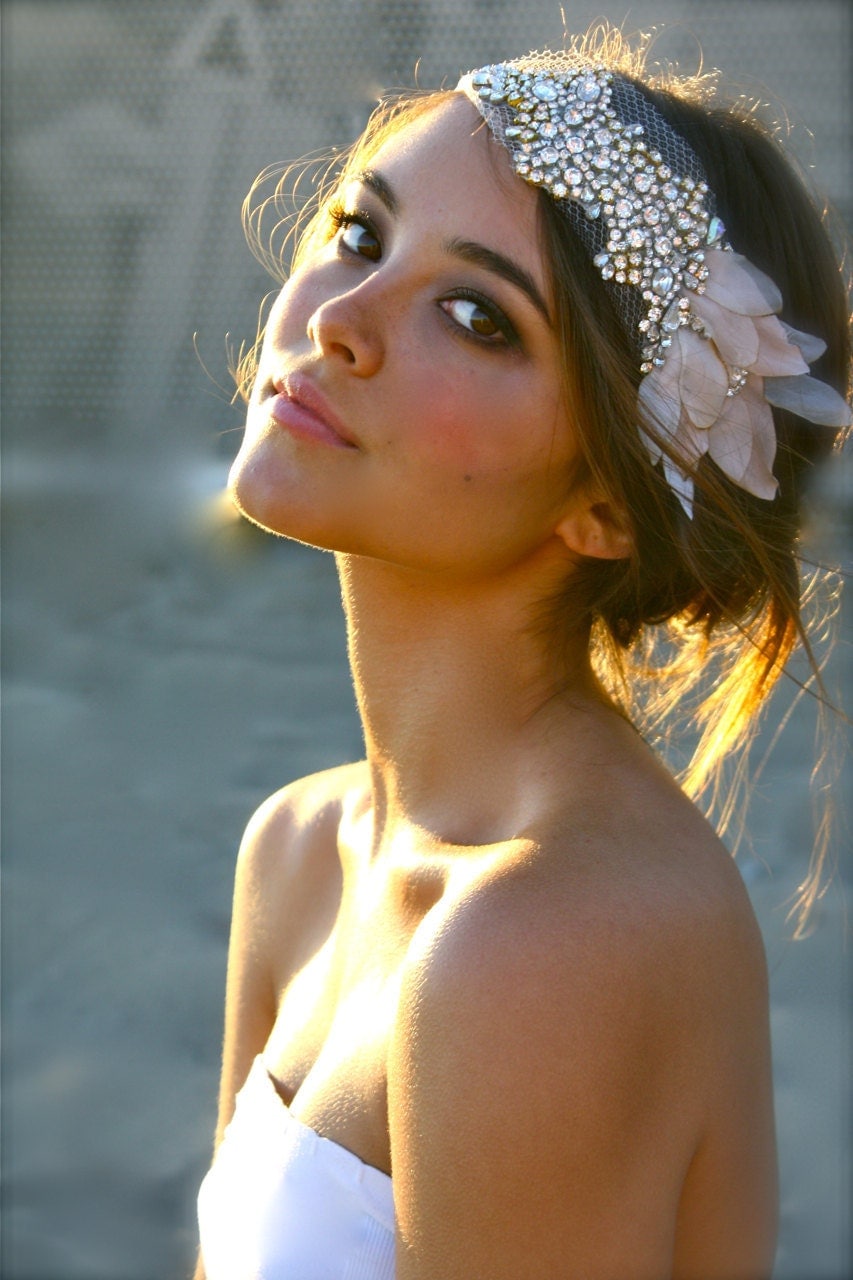 Wedding accessories are supposed to be special and that's why custom jewelry designer Courtney Prince has the right idea. There is nothing that complements a simple gown like an intricate sparkling necklace.
Doloris Petunia by Courtney Prince
is a fabulous line of jewelry and hair accessories perfect for any blushing bride. Etsy recently did a
featured piece
on the designer which is absolutely worth a read. The stunning image above is from the
Doloris Petunia Etsy Page
where that beautiful headpiece can also be found.